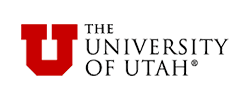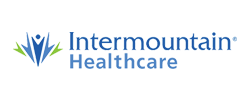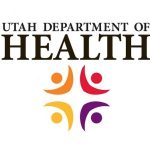 Why Focus on Trauma in Children
Traumatic stress needs addressing for the following reasons:
High prevalence. Up to 80% of children experience at least one significant traumatic experience in childhood (TUR). Minority children, including those who are members of federally recognized tribes, are disproportionately impacted by trauma, and continue to have high rates of contact with the healthcare system (HUS, CRO).
Poor mental health outcomes. After exposure to traumatic experiences, some children and adolescents develop adverse traumatic stress responses, including Acute Stress Disorder (ASD) or Posttraumatic Stress Disorder (PTSD). They are also at risk for suicidal and homicidal intent, mental health comorbidities (e.g., depression, anxiety, ADHD), substance use (including opioid dependency), and other risky behaviors that affect their ability to function and put them at risk for long-term problems.
Poor health outcomes and lower life expectancy. The Adverse Childhood Experience (ACE) studies link child maltreatment to early death and other poor health outcomes in childhood and adulthood including obesity, cardiovascular disease, and diabetes (FEL).
High cost. When children with traumatic stress are not identified or appropriately referred to evidence-based treatment, they can experience exacerbated symptoms and poorer outcomes retulting in elevated costs (BRA, COH1, ROB). The Centers for Disease Control and Prevention (CDC) reported in 2008 that the lifetime economic burden of cases of child maltreatment in one year in the US is $124 billion (FAN, NOR).
Often under-diagnosed and misdiagnosed. Lack of awareness or screening, symptom similarity to other mental health conditions, and / or the difficulty providers face with discussing and intervening in trauma situations contribute to the underdiagnosis or misdiagnosis of traumatic stress. Misdiagnosis can also lead to inappropriate psychotropic treatment. There are currently no medications approved by the FDA for trauma-specific symptoms in children (KEE).
Early identification and integrated care using evidence-based treatments can increase positive outcomes. A number of trauma-specifictherapy models have demonstrated effectiveness in remediation of traumatic stress symptoms in children and adolescents (GHO, GRE, DOR, COH1). Resiliency studies indicate that children with parental support and access to services can recover from traumatic experiences (DUB, LAY, FLO). Several treatment studies have shown significant symptom remediation (GHO, GRE, DOR, COH2).
- Excerpt taken from the Intermountain Child Traumatic Stress Care Process Model, found here.