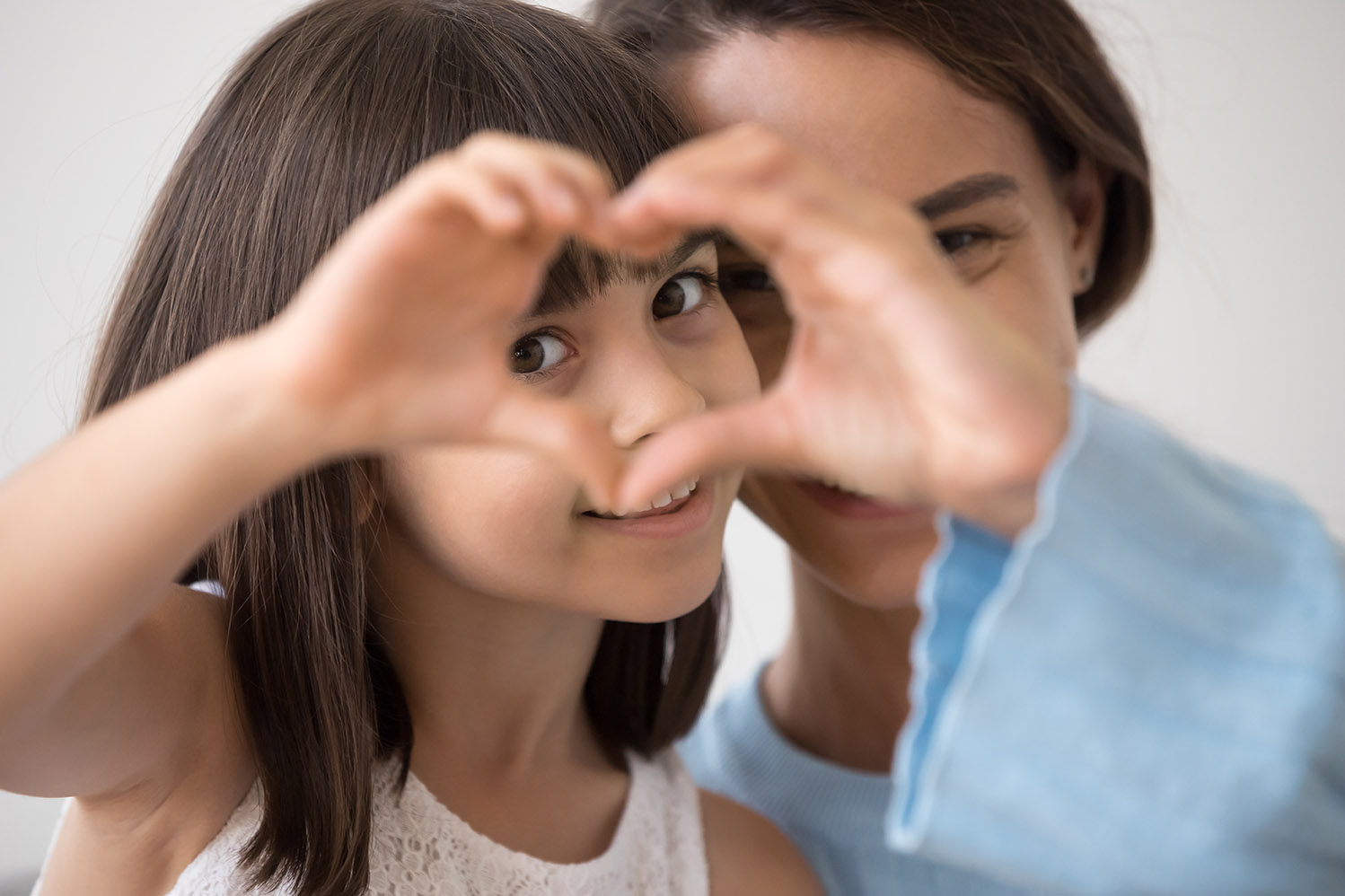 Children and youth in foster care are more likely to have emotional and behavioral needs and are prescribed psychotropic medications at a higher rate than children from comparable backgrounds not in state care. While some children and youth in foster care have mental health needs that are effectively treated with medication, there are significant challenges to using psychotropics safely and effectively in the foster care population.
Our mission, enacted by Utah State Legislator is to establish and operate a psychotropic medication oversight program to ensure that children and youth in foster care are receiving safe, evidence-based, trauma informed treatment consistent with their mental health needs.
Our goal is to collaborate and consult with DCFS Case Workers, Fostering Healthy Children Health Coordinators, community mental health professionals, and providers throughout the state in order to achieve the safest and most effective treatment for foster children and youths.
The UPOP Help Line offers consultation M-F 8am-5pm for non-emergent consultation.  In emergency cases please take the child to the nearest emergency room for care.
UPOP Help Line: 801-273-2967
Program History
A psychotropic medication is a type of prescribed drug used to affect psychological functioning, perception, behavior or mood. In recent years, the use of psychotropic medications for the treatment of children in foster care has had a dramatic increase. In addition, this increase has also seen many children prescribed more than one psychotropic medication. Data suggesting the safety of using two or more psychotropic medications on a young individual is limited, and without proper knowledge, can be dangerous for the individual. Recognizing the over use of psychotropic medications in the foster care populations as a problem, the Federal government mandated that every state address this issue through state oversight programs.
In 2016, The Utah State Legislature mandated and created, through statute, the Utah Psychotropic Oversight Program (UPOP). The program consists of child and adolescent psychiatrists and a pediatric nurse practitioner. These positions are contracted through The University of Utah medical staff to the Utah Dept. of Health-Fostering Healthy Children Program (FHCP) and the Utah Dept. of Child and Family Services (DCFS).
In accordance with the statute, UPOP will review all foster children and youth receiving psychotropic medication, through the lens of trauma informed care, in the following three categories:
6 years or younger prescribed one or more psychotropic medications
7 years or older prescribed two or more psychotropic medications
Any case referred to UPOP where there is a concern or request for consultation
Why Focus on Psychotropic Medications in Foster Children?
Childhood traumatic stress is the intense fear and stress response occurring when children are exposed to potentially traumatic experiences that overwhelm their ability to cope with what they have experienced. Children and adolescents coming into state custody have experienced trauma to a certain degree.  Often the reasons for state custody are directly related to experiences of trauma such as neglect, abuse, and/or exposure to violence. Other children experience the trauma of separation, anxiety and distress when coming into care due to parental behaviors resulting in the inability to care for their children.  It has been shown that foster children experience trauma at a higher rate compared to their peers still living in the family home. Traumatic stress needs to be addressed for the following reasons:
High prevalence.  Children in foster care experience at least one significant traumatic experience in childhood.
System Barriers. Children can experience exacerbated symptoms and poorer outcomes resulting from system barriers.
Often under-diagnosed and misdiagnosed. Symptoms of trauma are often under-diagnosed or misdiagnosed.
Psychotropic medications are prescribed when misdiagnosed. Medications are prescribed unnecessarily, often resulting in polypharmacy.
Off-label use in children. Many psychotropics medications are used off-label (without FDA approval) for conditions in children and teens.
Side Effects of Medications. Many psychotropic medications have side effects that require ongoing monitoring of vital signs and blood work.
Foster Parents
Caring for foster children can be challenging, especially for children who require medications for behavioral and mental health needs also known as psychotropic medications. Many of those medications require more frequent office visits and special lab monitoring. It is vital to the health and safety of your child to adhere to all recommendations from the managing physician or advance practice professional (Nurse practitioner or physician assistant).
For the most common questions regarding psychotropic medications see FAQ below.  See links for additional guides for casework, foster parents/caregivers and teens.
Additional Information
Being a foster parent can have its difficulties;
click below to connect with Utah Foster Care support group
It is important for foster parents and caregivers to understanding symptoms and side effects of all medications their foster child are taking.  Discuss medications with the prescriber and/or pharmacists to understand symptoms and side effects.  If your foster child experiences any adverse side effects please report to the prescriber so they can manage the medication doses for safety, and effectiveness. In addition, the Utah Psychotropic Oversight Program (UPOP) works closely with the FHC Health Coordinators, Caseworkers and prescribers to evaluate medication regimens regularly for safety and effectiveness of the medications.
DCFS is the legal guardian of most children in custody in the state of Utah and is responsible for providing consent for complex medical, surgical, and psychiatric treatments.  Even if they are relative, if custody lies with the state, kinship parents cannot grant permission for surgical or complex medical procedures or for the use of psychotropic medication.
Foster parents play an important role in assisting the prescribing physician in reporting the symptoms and behaviors a child is demonstrating; his or her response to the prescribed medication, side effects and negative reactions. Foster parents also play a role in reporting changes in medications to the caseworker by turning in Health Visit Report forms.
No, this would violate their role as a foster parent caring for a child in state custody. When DCFS has approved a psychotropic medication, foster parents cannot make the decision to withhold that medication. If a foster parent has concerns or disagrees that a child under their care will benefit from a medication; share the concerns with the caseworker first and then prescribing physician.
The Caseworker or Fostering Healthy Children Health Coordinator should be made aware of all prescription changes and new prescription requests. Keeping them aware of medication changes assists in continuity of care, accurate records and can facilitate the consent procedure.
If a foster child experiences side effects to medications, you should notify the prescribing physician, if possible, and the caseworker. If the side effects appear to be serious, please take him or her to the nearest emergency room with a list of all currently prescribed medications.
Per DCFS Policy, the safety, appropriateness, and effectiveness of psychotropic medications must be reviewed every 3-6 months by UPOP. Foster parent and caseworker input are valuable. As the foster child's caregiver it is very important to inform the prescriber about his or her behavior, response to medications and side effects. The child's teacher also holds valuable information. You can also help by providing the prescriber any and all information and feedback provided by the school.
If a dosage is skipped, do not double the next dosage unless the child's doctor tells you to. This could cause dangerous side effects and even overdose. Notify the physician for instructions on what to do with the missed dose and to explore the cause of the missed dosage. If it is a scheduling problem, the schedule can often be changed.
Caretakers can do several simple things if a child refuses to take the prescribed medication. For example, remind him or her again why the medication was prescribed to help them understand its purpose, discuss their reason for not wanting to take it, and help the child identify and understand medication side effects. Remind them that the side effects may ease as their bodies adjust to the medication, and that you will help them report these unpleasant side effects to the doctor. It may help to monitor your child when he or she takes their medications. Count the number of pills in the bottle to evaluate whether they are throwing them away, hiding them in their mouth or skipping doses. Always contact the prescribing physician and caseworker if a child refuses to take a medication.WARNING:Medications Should Not Be Stopped Abruptly.
Not all psychotropic medications are controlled substances. There is no need to lock them up if they are in a secure place. However, children should not have access to the medications if you suspect that he or she may abuse them, give or sell them to friends, or use them in an overdose attempt. Follow the guidelines from foster care agency for how to store medications.
There are several sources for information. The prescribing physician and your pharmacist are valuable resources in understanding the risks and benefits of a prescribed medication. Medication Information Sheets are available from the Fostering Health Children health coordinator.
Keep in mind: Psychotropic medications can be used for various symptoms as well as for medical purposes, so please consult with the prescribing physician or pharmacist for specific usage, dosage and side effects of prescribed medication.
When properly prescribed, psychotropic medications do not cause drug abuse or dependence and may actually prevent it. However, some psychotropic medications cause tolerance. Tolerance results when a child needs higher and higher doses to get the same beneficial effects. Some people may experience withdrawal side effects when the medications are stopped suddenly. Examples of withdrawal side effects include feelings of depression, headache, and stomach ache seen when certain antidepressants are stopped suddenly. Sudden hypertension may occur if blood pressure medications, used for psychotropic reasons, are stop suddenly.
Keep in mind: Some medications can cause side effects of lethargy or blank affect. These side effects should not be confused with drug dependency.
It is not uncommon for a child to be prescribed more than one psychotropic medication at a time. The deciding factors for using one or more medications are the minor's diagnosis and presenting symptoms.  However, it is standard of practice to only use the medications that are effective, use the least number as possible to treat the symptoms and avoid using two medications in the same class (for example two antidepressants or two antipsychotics).
Some psychiatric illnesses are acute (short-term) and some are chronic (long-term). For acute illnesses and symptoms, medication treatment usually coupled with psychotherapy may be used for a short period. For chronic psychiatric illnesses, medication treatment may need to be used long-term to help maintain the patient's safety and functioning. The need for medications should be reevaluated after a period of time.
When a medication is started the body gets rid of it through the liver or kidneys. When a patient takes in more medication than his or her body can get rid of it "builds up" in the blood. About 5 days after an increase in the dose (more for some drugs and less for others) the patient's body gets rid of the same amount of drug that he or she takes in each day.That is known as being at "steady-state". Some medications are monitored through blood tests that measure the amount of the drug in the body. Certain levels indicate a therapeutic level.
For some drugs doctors can use blood tests to tell when the patient is getting enough medication. The amount of the drug in the blood at which it works is the "therapeutic level". For those drugs, your child's doctor will measure the amount of drug in his or her blood after about 5 days to determine if the drug is at a "therapeutic level". If the drug level is too low the doctor will increase the dose, if it is too high the doctor will lower it. Once a drug is at a "therapeutic level", it still may take about a month before you see response to treatment.
Other drugs can cause side effects inside the body and those require blood labs to see if there are any problems caused by the medications. It is a very important role of the foster parent to make sure ordered lab draws are completed to help the prescriber ensure the safety of the child on certain medications.
If the child has been gone for more than 2 days contact the FHC health coordinator assigned to your child for directions on what meds the child should take. Some children who have been missing for several days or more are at risk for severe side effects if a medication is restarted at a high dose. Other medications have most likely left their system, and if the child is stable the medications might not be needed anymore.